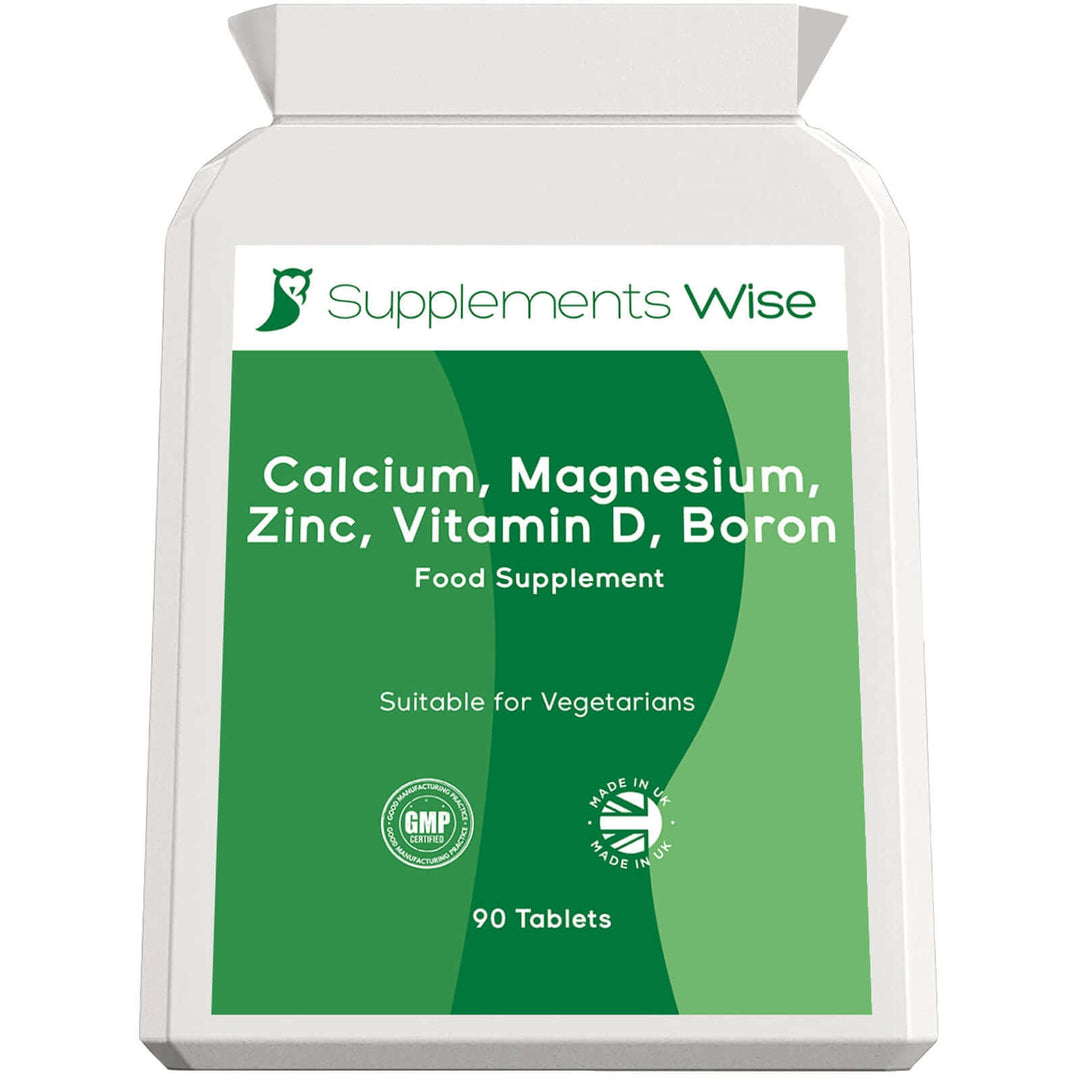 Calcium Magnesium Zinc Vitamin D3 90 Tablets
Calcium Magnesium Zinc Vitamin D3 90 Tablets
In stock, ready to ship

Inventory on the way
PRODUCT DETAILS
Take 2 - 4 each day before food
Do not exceed stated dose unless under medical supervision
Suitable for vegetarians
Letterbox friendly packaging
Manufactured in the UK to strict GMP standards
If you are on medication, under medical supervision, pregnant or nursing always consult your GP before taking health supplements. You should not take supplements as a substitute for a varied balanced diet. Side-effects from this supplement are rare but please discontinue use and contact your GP immediately in the event of an adverse reaction.
INGREDIENTS
Calcium as Dicalcium phosphate 200mg, Magnesium as magnesium carbonate heavy 93.75mg, Zinc, as zinc gluconate 10mg, Boron as sodium tetraborate, Vitamin D as D3 cholecalciferol. Binding Agent: Microcrystalline Cellulose, Anti Caking Agent: Magnesium Stearate, Flow Agent: Silicon Dioxide
Store in a cool, dry place out of reach of children. This is a food supplement which is not a substitute for a balanced diet.
DESCRIPTION
Supplements Wise Calcium, Magnesium, Zinc, Vitamin D3 complex provides a premium quality, daily osteo supplement, boosted with Boron. Each tablet contains 100% of the daily recommended amount of zinc and vitamin d3 and 25% calcium and magnesium with around 6 weeks supply per pack.
Use this supplement to assist with the maintenance of healthy bones & teeth, immune system, the function of muscles, vibrant hair, skin and nails as well as the reduction of tiredness & fatigue.
Taking a separate tablet for each of these vitamins and minerals may be difficult, or just not feasible, so we've combined all 4 nutritional powerhouses in one easy to swallow pill. We even added boron which is important for strong bones and muscles and can help those of you with osteoarthritis.