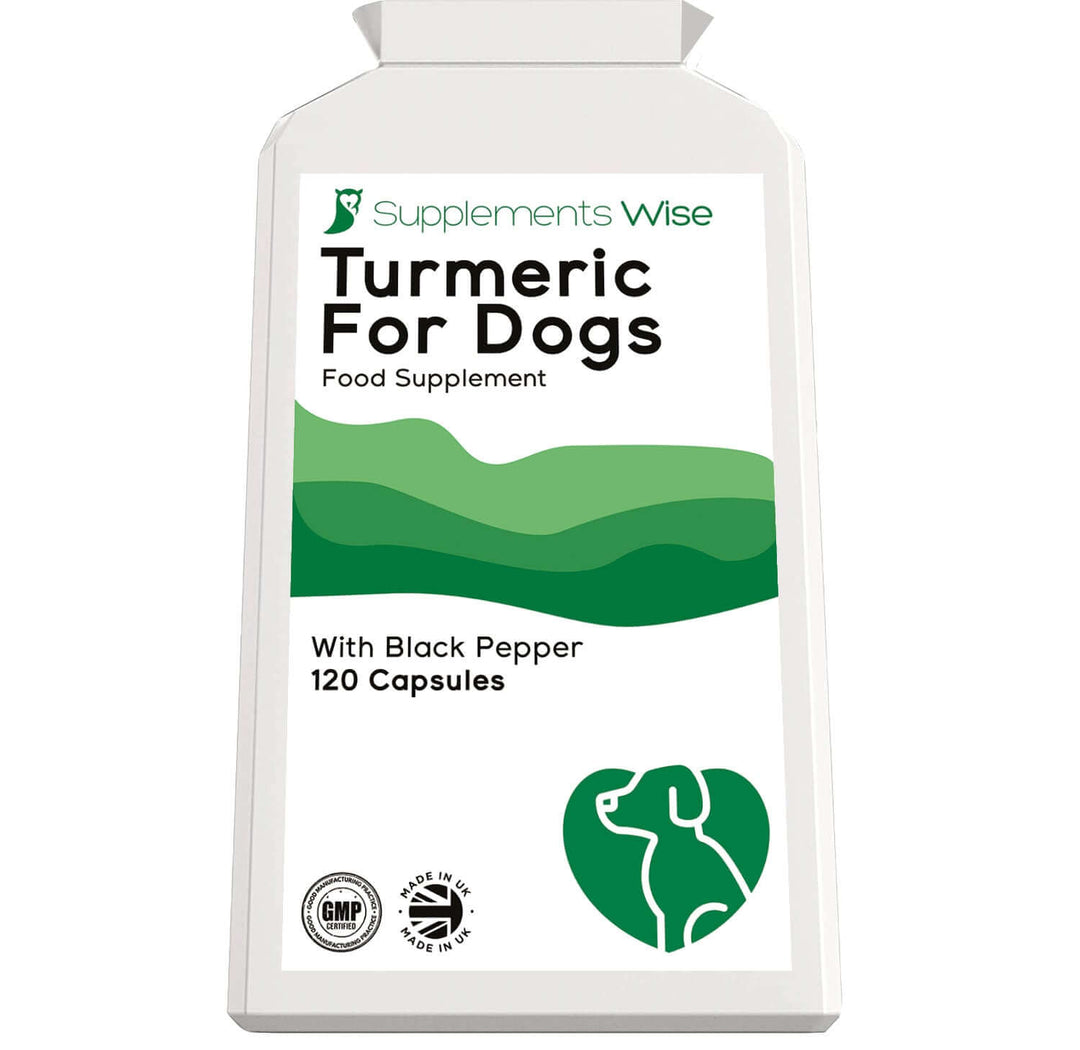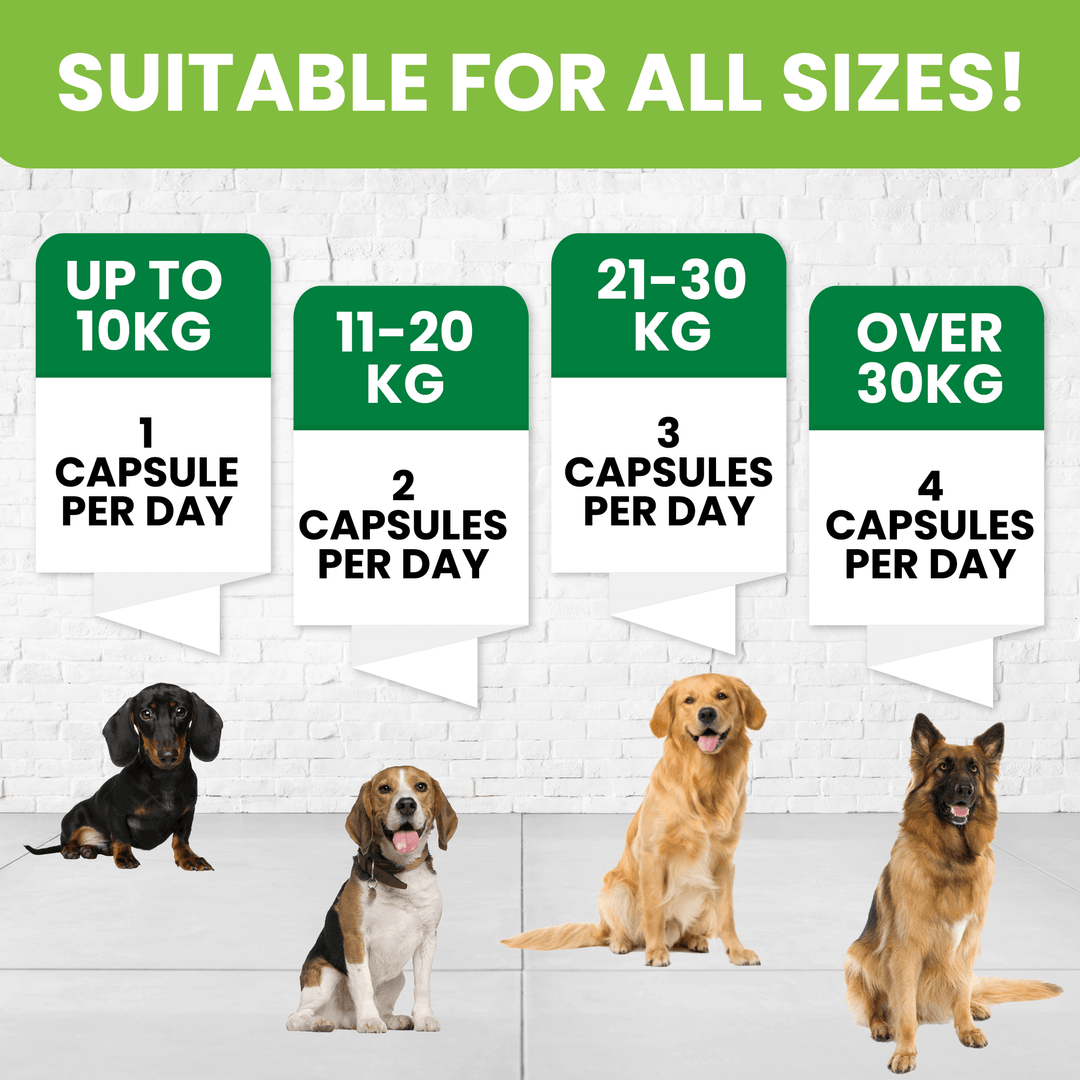 Turmeric For Dogs 120 Capsules
Turmeric For Dogs 120 Capsules
Regular price
£1295
£12.95
In stock, ready to ship

Inventory on the way
PRODUCT DETAILS
Up to 10kg: 1 capsule per day
11-20kg: 2 capsules per day
21-30kg: 3 capsules per day
Over 30kg: 4 capsules per day
Please consult a vet if your dog is under medical supervision
Letterbox friendly packaging
Manufactured in the UK, with human grade ingredients, to strict GMP standards
INGREDIENTS:
Turmeric 500mg
Black Pepper 5mg
Capsule Shell: Hydroxypropyl Methylcellulose.
Store in a cool, dry place out of reach of children.
If your pet is on medication, under medical supervision, pregnant or nursing always consult your vet before administering health supplements. Side-effects from this supplement are rare but please discontinue use and contact your vet immediately in the event of an adverse reaction.
DESCRIPTION
Supplements Wise Turmeric for Dogs supports your pal's natural ability to fight inflammation. It is perfect for dogs of all ages, from the sprightliest of pups to the slowest of seniors. Our dog turmeric supplement is high-strength but slow-releasing, ensuring the turmeric has plenty of time to get to the joints, before being naturally absorbed into the bloodstream.

Turmeric Benefits For Dogs
Turmeric has many benefits for dogs which means happy dog owners too! This is because it contains a powerful compound known as curcumin which can help to combat inflammation and reduce stiffness. This is the active and most beneficial ingredient that has also been combined with black pepper extract. Black pepper is key in ensuring maximum absorption and bioavailability. Using this ingredient helps to prevent the breakdown of the turmeric so that it can work in your dog's body as efficiently and effectively as possible.
Is Turmeric Safe For Dogs?
All ingredients in this supplement are human-grade, ensuring that you will receive one of the finest turmeric for dog supplements available. The capsules and their contents are safe for dogs to eat whole (as long as you stick to the daily serving guidelines). However, if your pet will not eat them this way, you can break the capsule apart and sprinkle the turmeric powder over their food instead. This is much easier to manage than tablets which can be difficult to break up. If your dog is on any medication, or if you have any doubts, we advise speaking to your vet first.
Turmeric Dosage For Dogs?
The optimal dosage of dogs turmeric varies depending on their weight. From 1 500mg capsule at 10kg to 4 capsules (2000mg dosage) at over 30kg.
You Might Also Like...
To find out what dog owners like you think of the effectiveness of this product why not head over to Amazon where you can find real turmeric for dogs reviews from many happy customers of our best selling turmeric capsules for dogs.
If you are looking for something extra, take a look at our dog joint complex containing curcumin, plus seven other ingredients for dog joint health.